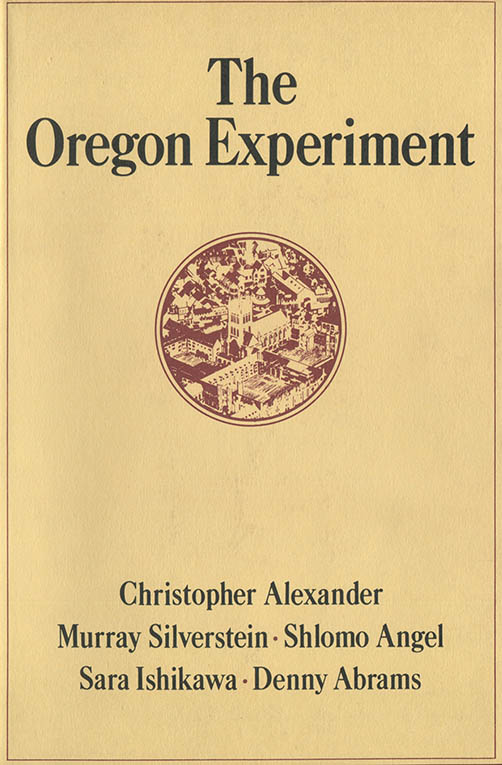 The Oregon Experiment
Oxford University Press, 1975. 202 pages.
The third volume of Christopher Alexander's series on architecture, The Oregon Experiment is the first of the series to describe in full detail how the theory presented in A Pattern Language and The Timeless Way of Building may be implemented.
This book is the master plan for the University of Oregon, and has now been implemented at that university; but it shows at the same time how any community the size of a university or small town might go about designing its own future environment—with all members of the community participating personally. It is a concrete example of the Center's theories in practice, showing in simple detail, with numerous illustrations, how to implement six guiding principles: organic order, participation, piecemeal growth, patterns, diagnosis, and coordination.
"

The Oregon Experiment is perhaps this decade's best candidate for a permanently important book.—Rory Campbell, The Boston Globe

"
---
Your browser is out of date!
Unfortunately, our shopping cart does not work on this browser. Update my browser now
Your browser is out of date!
Unfortunately, our shopping cart does not work on this browser. Update my browser now