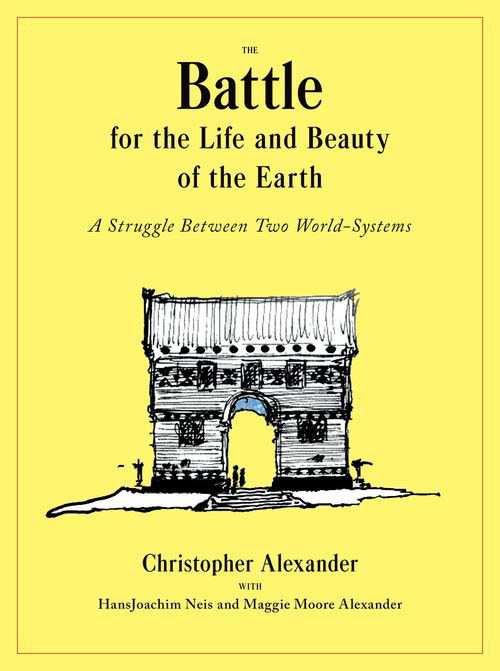 Battle
The Battle for the Life and Beauty of the Earth: A Struggle Between Two World Systems
Oxford University Press, 2012. 520 pages.
This book puts forth a revolutionary vision of the human environment: in coming eras, the environment will be conceived, designed, made and widely understood as a necessary part of our emotional and social life. Using the example of the construction of the Eishin Campus in Japan, built by the Center for Environmental Structure, this book demonstrates the comprehensive application of Alexander's principles and methods to large-scale building projects and communities. It also explains in detail the innovative techniques of construction and administration that are at the heart of system-A. The vision established in this book leads to a new architecture that we can conceive in our hearts, and build with our own hands, using processes that encourage us to make places of life and beauty. An entirely new built landscape, embracing creation, art, craft, technology, ecology, and science—all that we would like to call architecture—will then come into view.
"

Alexander, again, does what he does so well: in the process of adult argument, weave biology, theology, art appreciation, and geometry, plus cultural call outs from Jung to Fellini, into his tale.—Architect's Newspaper

"
---
Your browser is out of date!
Unfortunately, our shopping cart does not work on this browser. Update my browser now
Your browser is out of date!
Unfortunately, our shopping cart does not work on this browser. Update my browser now