This is a very powerful sequence which allows people to manage the simultaneous, step by step growth of space and volume while creating downtown areas, in such a way that pedestrians, buildings, gardens, and cars, remain in balance.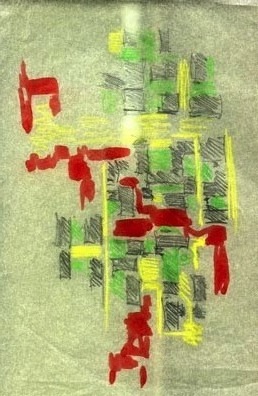 SEQUENCE "YELLOW-GREEN-GRAY-RED"
The step-by-step process repeats one cycle of four instructions, many times over. It may be visualized as a process of placing first yellow (pedestrian), then green (garden), then gray (building), and then red (parking and narrow looped roads).