THE NATURE OF ORDER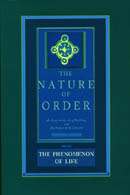 ...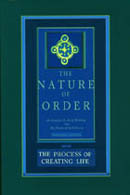 ...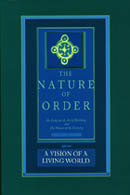 ...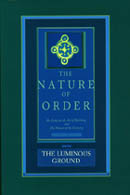 ORDER FORM
We are shipping orders for Christopher Alexander's The Nature of Order, published by the Center for Environmental Structure.

| | | | |
| --- | --- | --- | --- |
| Available | Book 1 | The Phenomenon of Life | (476 pages, 560 pictures, 113 in color) |
| Available | Book 2 | The Process of Creating Life | (632 pages, 476 pictures, 117 in color) |
| Available | Book 3 | A Vision of a Living World | (690 pages, 700 pictures, 235 in color) |
| Available | Book 4 | The Luminous Ground | (352 pages, 239 pictures, 149 in color) |
All four volumes typically ship within 24 hours.
Prices for individual volumes are discounted 15% below cover price.
Those who buy two volumes receive a 20% discount.
Those who buy three or all four volumes receive a 25% discount.

Amazon reviewer: "I originally only intended to read book one of this series because they are so expensive; however, after reading the first, and becoming interested in Alexander's ideas, I have committed to the entire series. There is a lot of food for thought in these books, from the idea that there is actually a universal consensus on what is beautiful when one looks at things on a fundamental level, to the concepts that we spend too much time in this society on ornamentation and rule making to the exclusion of building things that actually enhance life. Book 2 in this series goes in depth into the concept that things can only be built to enhance life and be truly beautiful and useful if they are built in a sequence of appropriate steps. Alexander is changing the way that I look at the world. This is not a book for someone who just wants to know how to decorate a pretty house."

---

The four volumes can be ordered individually, or in any combination. The greatest discount is offered on the entire set.